Breaking Down Part 2 has been premiered this week. The final of the saga Twilight is really amazing and it has an end diferent from the book. Reenesme grows very fast and the Voulturis think that she is an inmortal kid. I recomend you to go and see it. I liked it. Julieta.
Letters to Juliet is a great movie in which an american couple travel to Italy. The girl helps an old english woman to find the love of his life, called Roberto Bartolini. It's sooo cute!!:) Mary
Love actually is a great love film that tells about several love stories that took place on Christmas. All of them are beautiful but also funny! If you haven't seen it, you must do it! Mary
I love Tim Burton's version of Alice in Wonderland. Disney's vintage cartoon version isn't bad either but this one's a lot better, also produced by Disney.
Julieta.
I love Chronicle. It has been premiered this year and it's the story of three teenagers who have sobrenatural powers. It's possibly my favourite movie. Triana
I love Pirates of the Caribean because Johnny Depp it's so cute and Orlando Bloom too. I love the mode of actting of Keira Knightley and Johnny Deep. It's one of my favourite sagas. Pipi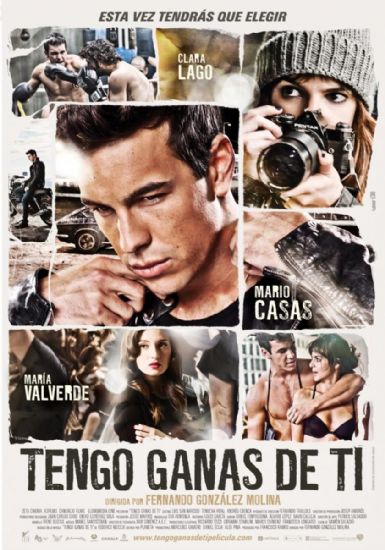 This is one of my favourite movies. It is spanish. Its name is Tengo ganas de ti. It 's perfect for you if you like love films. It's the second part of another movie called 3 Metro Sobre El Cielo ( 3 metres above the sky). In this film, H(Hugo) , the main character, will have to choose between his old love, Babi , or an amazing girl called Gin. Mary